I remember on our first wedding anniversary my husband gave me a framed picture of us along with a poem, titled Marriage Takes Three. I've kept that poem tucked away in a memory box for almost fifteen years now. As a newlywed, I had no idea how true that statement could be.
My husband and I were practically babies when we got married, just 21 years old. No one told us how hard the whole marriage thing would be. Of course, we heard about first-year difficulties and the seven-year itch, but our first year was full of dreaming of our future together, and seven years later we were full throttle in the beautiful chaos of having babies and beginning to raise a family.
It wasn't until ten or eleven years in that I experienced how sanctifying marriage could be. I was aware of all the verses on marriage but the words from Ephesians 5:22-33 began to feel weighty and convicting.
Wives, submit to your own husbands, as to the Lord. For the husband is the head of the wife even as Christ is the head of the church, his body, and is himself its Savior. Now as the church submits to Christ, so also wives should submit in everything to their husbands. Husbands, love your wives, as Christ loved the church and gave himself up for her, that he might sanctify her, having cleansed her by the washing of water with the word, so that he might present the church to himself in splendor, without spot or wrinkle or such thing, that she might be holy and without blemish. In the same way husbands should love their wives as their own bodies. He who loves his wife loves himself. For no one ever hated his own flesh, but nourishes and cherishes it, just as Christ does the church, because we are members of his body. "Therefore a man shall leave his father and mother and hold fast to his wife, and the two shall become one flesh." This mystery is profound, and I am saying that it refers to Christ and the church. However, let each one of you love his wife as himself, and let the wife see that she respects her husband.
Photo Credit: © Getty Images/monkeybusinessimages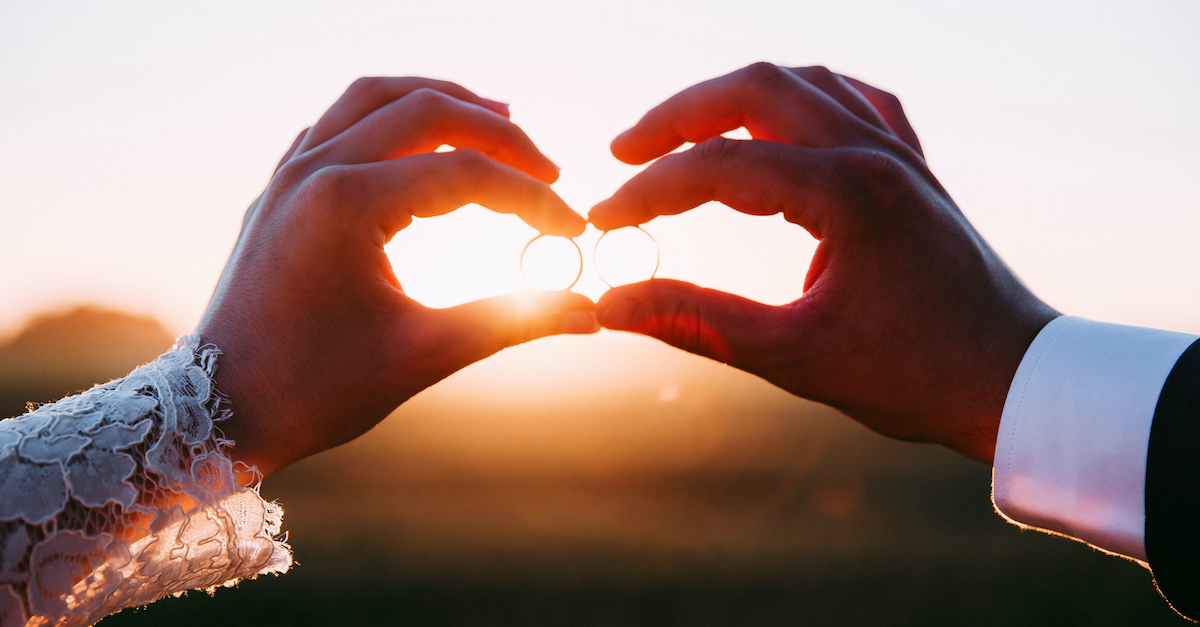 At the beginning of our marriage, it was easy to love, easy to feel loved, easy to give respect, easy to be respected. However, this began to feel heavy. Feelings of being unappreciated and misunderstood grew, and before we knew it we had stopped dreaming together and our beautiful chaos felt like an ugly mess.
Something had to give, and we decided to go to marriage counseling. We had done premarital counseling before and even some preventive counseling, striving to learn better communication. This felt different though.
In the past, when going to counseling I felt the weight and cultural stigma surrounding it. When seeing a marriage counselor, I felt this weight times two. As silly as it sounds I also felt shame, an embarrassment for struggling to see eye to eye with the person I had built and shared a life with.
Yet, there is no reason to feel this way because in truth, counseling is a good thing. It is a reflection of a marriage being nourished and cherished just as Ephesians says Christ does with the church. It's an effort and continuation of two becoming one flesh. It's a dismantling of shame and rebuilding of hopes and dreams.
How to Prepare for Marriage Counseling
I am a huge advocate of marriage counseling and counseling in general. For the last couple of years, I have gone to counseling myself, with my husband, and taking our kids to see a counselor when I thought they could benefit from talking through their feelings.
Counseling is more about talking through feelings and reaching an end goal. The destination is not the point, the journey itself is an invitation for reflection and growth, a reminder and renewal of who we were created to be and what that looks like as one flesh.
Show up and commit.
Most of us are busy, and adding another to-do to our never ending lists can feel stressful. Find a schedule that works for you and your spouse that you can commit to. Sometimes once a month is enough, other times weekly sessions help get to the root of deeper issues. One or two sessions isn't enough—be prepared to give it at least six months.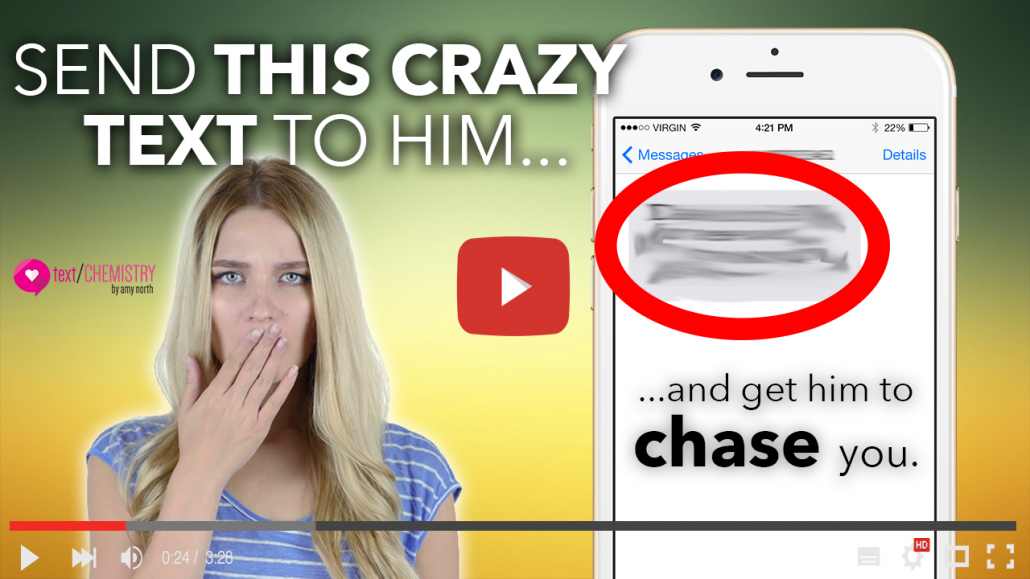 Prepare your mind.
It's easy to have strong negative emotions concerning your spouse and marriage without recognizing the "why" behind them. Try journaling through your thoughts before your first session so you have acknowledged why you are seeking counseling and what you hope to achieve. Also, there doesn't have to be a detrimental need for pursuing counseling. Sometimes couples go as a proactive step for the hardships marriages tend to encounter. Either reason is a good reason to attend counseling with your spouse.
Open your heart and your ears.
Counseling is a place to share your feelings but it is also a place to listen. It isn't always easy to open up and be vulnerable, even when you share a life with that person. Often it is easier for one spouse than the other, counseling is a place to remember each other's differences.
Be willing to do the work.
Anytime I've been to counseling, whether by myself or with my husband, my counselor has always given homework at the end of the session. Whether it is to use a new communication tool or an assignment for deeper introspection, this homework is helpful. Without putting in the work and being willing to take a step forward you will remain stuck.
Patience and prayer.
Counseling doesn't work overnight. It takes time, and that can feel defeating when marriage feels hard. Remember this isn't just about your relationship with your spouse, but with God. It must start there. Pray fervently, pray for understanding, pray for wisdom.
I didn't realize until after a decade of marriage that I had put my husband on a pedestal where God should have been. It's easy to turn to our spouses for our every need, but the truth is they can't fulfill them all. We are sinners, living in a fallen world, and we are bound to disappoint each other, especially the ones we love most.
A Prayer for Preparing for Marriage Counseling:
Lord, marriage is hard, at times so much more difficult than we ever could have expected. Please help us put you at the center of our marriages. Help us prepare our minds and hearts. Help us to be good listeners, help us be patient. Help our marriages to grow and glorify you. May our marriages be one where others see your love.
Photo Credit: © Getty Images/saiva
---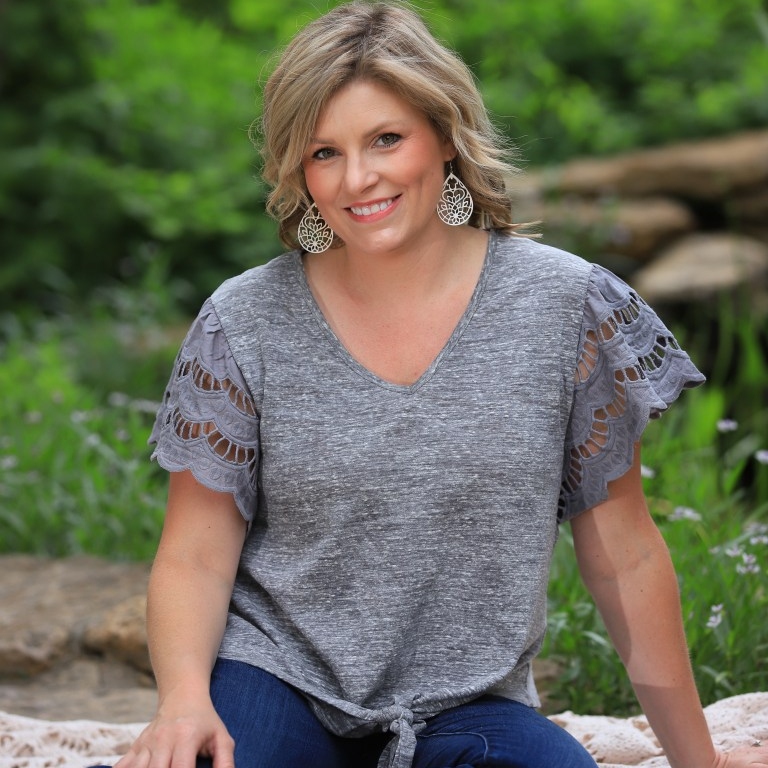 Sarah Nichols is a writer who loves to encourage women by sharing hope-filled stories that point others to Jesus. She lives in Kansas City, MO with her high school sweetheart and their three kids. You can find more from Sarah at her blog sarahnicholswrites.com and on Instagram @sarahnicholswrites.
---
Want more interaction with the women of iBelieve? Join our fans, writers, and editors at the iBelieve Facebook group, Together in Faith, for more videos, stories, testimonies, prayers and more. Visit here to join the community!